20% off Playmobil @ Well.ca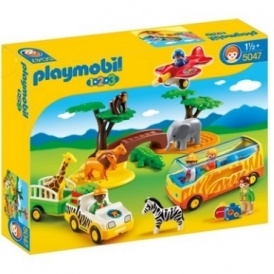 This week, one of Well.ca's deals is 20% off (most) toys. Normally, this excludes the big brands but not this time! Playmobil sets and accessories are also 20% off!
My son isn't quite into the Playmobil stage yet but I know how immensely popular these toys are and what good quality they are, too. He is, however, at the large vehicle fascination stage and I think he would love this Playmobil 123 Truck with Garage. Regularly $29.99, it's on sale for $23.99. This Playmobil 123 Recycling Truck would go along with it and it's down to $10.39 from $12.99.
As a little girl, I would have absolutely loved this Playmobil 123 Suburban Home play set. It's usually $59.99 but you can get it for just $47.99 right now. And I would have to get this Playmobil 123 Girl with Dog accessory because I've never been without a puppy! It's on for $4.79.
Well.ca has a very reasonable free shipping threshold of $29. If you're purchasing something small, be sure to top up with some essentials to avoid any shipping fees
(Expires: 26th June 2016)