15% Off (Reg. Priced Items) Weekends Are Here Again @ Chapters Indigo!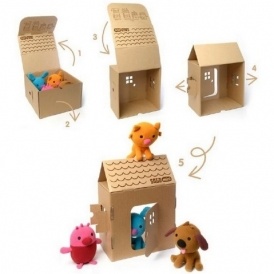 I've just seen the utmost, absolute *cutest* set of 4 plush toys, by the name of Sago Mini Plush Characters. If your kids are already playing the Sago Mini Apps, you'll be familiar with them and if not, no worries, your kids will fall in love with them.
I'm a grown woman (or at least, I try adulting whenever possible) but honestly, I would just love to order this 4-pack of cute creatures. Harvey, Robin, Jinja and Jack are all there! This item is only available to order online as it's not available in stores.
Luckily, with the comeback of Chapters Indigo 15% off weekends, you can get 15% off. The regular price on this 4-pack is $39.95 and with the 15% discount on style, décor, paper, toys and more when using code INDIGO15 during checkout, the price will drop down to $33.96 for 4 which works out to only $8.49 each.
(Some exclusions apply such as Lego, electronics and more.)
Thankfully, I have a daughter who will also want to have these so I have a good 'excuse' to buy them. I tend to get drawn into the art/design behind the product and this is a product that really made me take notice.
If you like these Sago Mini Plush Characters, you'll also have to check out this spaceship.
Shipping is free on orders over $25, or, you can select to make use of the free in-store pickup option.