Get Yourself a Refurbished iPad From $279 @ Apple.ca!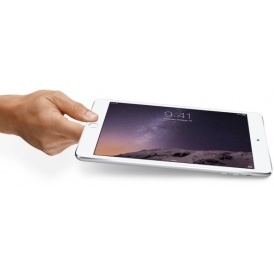 It is not often that Apple Canada puts discounts on their products - especially their refurbished products. So when I discovered this deal on refurbished iPads I had to share it with you. Last time I blogged about this offer, prices were about $40 more, so I am rather excited. Right now you can take up to 17% off select refurbished products, but be quick. The iPads start at just $279 and I can barely contain my wallet. I am sure the best ones are going to sell out fast. Refurbished products from Apple are as close to new as possible. They all come with a new battery and outer shell.
Personally, I have been on the hunt for an affordable iPad for ages. My son is always using my iPhone to play his games and I would rather pick up an older iPad model for him, or even an additional one for myself eventually. I think this is my chance, Moosers - and yours too!
Realistically, I am looking for affordability over memory size and cellular usage. I headed straight for the Refurbished iPad Mini 2 with Wi-Fi and 16GB. It is available in Space Grey. At 15% off, you will pay just $279 plus tax. This would be my first choice as a mom. If I was looking into technicalities then I would go for the Refurbished iPad Air 2 I mention below. But this one will do the trick with WiFi, Bluetooth, 5 mp camera, 1080p HD video recording, 10 hour battery life and many more features.
The Refurbished iPad Air 2 wth Wi-Fi & Cellular 16GB is available in Silver and Space Grey. You will get 17% off, so you will pay just $529 which is a nice discount off the original price. If you prefer to have 64GB of Cellular, then that Refurbished iPad Air 2 with Wi-Fi is on sale as well, leaving you to pay $619. This model is available in Space Grey, and Silver as well.
Shipping is quick too. If you are excited to try out your "new-to-you" iPad, you should expect to receive it within a few days of your order being complete. There is no listed expiry date for this offer, but stock may not last long. I think this is the first time I have seen the iPad Air 2 on sale at all. Shipping is also totally free.
(Expiry: Unknown)