Umano: FREE Android & iOS App - Get Articles Read To You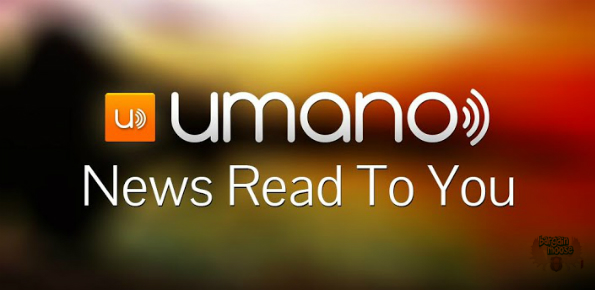 Stop using your eyes like a sucker and start having the articles you want to pumped directly into your ears, for free!
Umano is a pretty cool app/service I found a while ago and thought that, since it's free, I'd share it with you. Basically, this is like audiobooks for the best articles on the internet. If you already dig Audible.com or one of the other great audiobook services out there, just stop reading and go get this app. You'll dig it.
If you're not into audiobooks, you should still stop reading and check this out, but I'll continue for you skeptics out there. The people at Umano curate both the narrators as well as the articles, so you only get interesting content read by quality readers. You won't get a crack-voiced fourteen-year-old reading about the best ways to farm gold in WoW.
Instead you'll get an article about Israel releasing Palestinian prisoners read by part-time actor Dwight Equitz. Or, a story from The Verge about how two people became the voices of 110 airports and the NYC subway system read by Tom Fazio, who has been doing voice-work since 1985. The articles, as you can see, range from serious, to fun and everything in between.
The app and service are free for Android and iOS, so you can go download it right now and start listening to your favourite article for nothing!
(Expires: Never?)