Apple Canada: Refurbished 4th Gen 16GB iPad With Retina Display Only $339 (Save $60)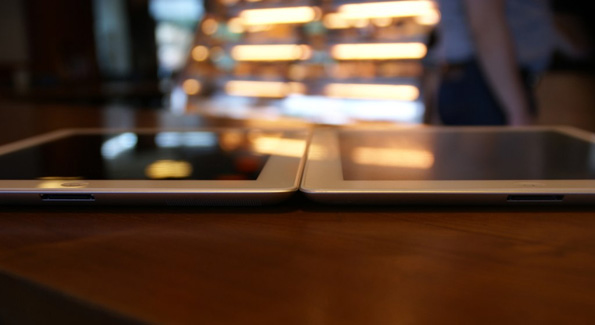 While supplies last, you can be one of the lucky ones to secure a 4th generation 16GB iPad with Retina display in either white or black for just $339 at the Apple Store!
Available at the same price in either white or black, the fourth generation iPad features a 9.7" Retina display screen, a 5MP iSight camera, 1080p HD video recording and up to 10 hours of battery life -- basically, more than enough awesomeness to satisfy all of your techy needs!
Surprisingly, Future Shop actually has a non-refurbished version of this iPad for as high as $529.99, while Best Buy currently has it on sale for $399.99.
No matter which way you look at it, a good deal is a good deal even if the electronic in question is refurbished. As we have all mentioned on our blog before, refurbished electronics are nothing run away from, especially in the event of a good price and the great part about them is that if you're planning to give the iPad as a gift, then the other person will have no way of knowing that it was ever refurbished! It can be your secret, although do make sure to let us in on it in the comments section if you get one and in which colour! :D
Since the Apple Store automatically applies free shipping on orders over $75, you also won't need to pay any additional delivery charges! If you are having trouble finding the iPads since we can't link you right to them, refer to Avi's post for the directions.
(Expiry: While Supplies Last)
(Image Credit: Mike Lau)