TODAY ONLY: 75% Sale @ Puma.ca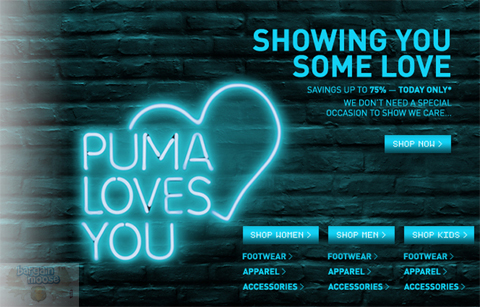 For today only, Shop.Puma.ca is having a special sale offering up to 75% discount on certain items!
The prices you see are already discounted. Some examples:
Sizing seems to be varied, so you might have to hunt through to find something suitable in your size. It tells you if your size is in stock and if there are only a few left.
Shipping is free on an $85 spend, if you want to push your order up to that amount. Prices are shown in US dollars, but the exchange rate is fairly similar.
BARGAINMOOSE EMAIL SUBSCRIBERS - if you are reading this in the daily Bargainmoose email, then you're probably too late and have already missed out on this Puma sale! I recommend stopping by the Bargainmoose site a few times a day to make sure that you don't miss out on the hottest deals.