Sesame Street Kids' Shoes @ Foot Locker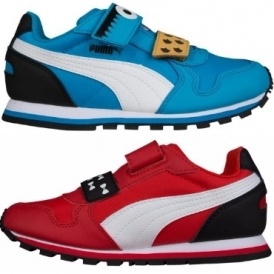 OMG. How cute are these Sesame Street shoes by Puma?! Footlocker.ca has them available for $69.99 a pair, and I had to grab the Cookie Monster shoes for my son. I only wish they had shoe styles like this when I was a kid.
For the kids, there are four options:
They even have them in men's sizes! The Puma Sesame Street Basket- Men's are on sale for $69.99 down from $139.99.
There are four options for men as well:
Ladies, you can just look up a size conversion and grab a pair of the Men's Sesame Street Shoes for yourself too!
You will also get free shipping and handling from Footlocker.ca since your order is over $49.99.