Sanuk Sandals From $24.50! Flash Sale, 30% Off Selected Sandals & Shoes @ Sanuk Canada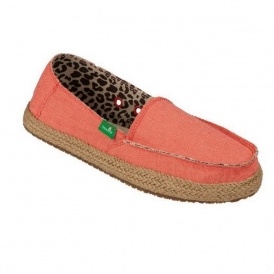 I was first introduced to the Sanuk Yoga Sling 2 Sandals when I bought them during a sale at a store in the mall. I was smitten with them right from the start because of how comfortable they are. The description states, "These are second to none!" Well, I would have to agree with that short and sweet description!
Right now, Sanuk Canada is having a flash sale and they are offering selected products on sale for 30% off! This flash sale will go until June 17th but of course as you know the best selection of products and sizes can diminish the longer the sale runs.
In this flash sale at Sanuk, the Sanuk Yoga Sling 2 Sandals are selling for only $38.50. These sandals are usually $55! There are 5 different patterns/colours, so if one colour pattern is not available in your size there will be others to choose from!
When you want something to totally hug your feet, these Yoga Slinged Up Sandals will do the trick! You can pick from black or grey and they are priced at $42 instead of $60! The foot bed in these sandals is made from a yoga mat, so ultimate comfort and superior padding is the key to these.
These Fiona surfer style shoes in a coral shade are a popular design right now, maybe because they are superbly comfortable! They are also easy to slip on and off. These are selling for $52.50 and the regular price is $75.
There are many more shoes you will find at the link above, and Sanuk's motto, 'never uncomfortable' is absolutely spot on!
Shipping is free on orders over $45, otherwise if you don't meet that threshold, is $10.
(Deal expiry: June 17, 2016)