You Need to See the New PUMA x Barbie Collection!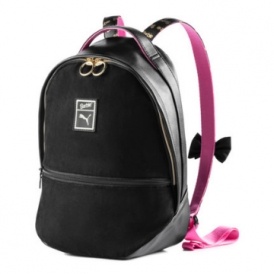 This is for all you Barbie girls out there. A new collaboration just launched a PUMA, and let me tell you, it's absolutely iconic.
The new PUMA x Barbie collection pays homage to the classic Barbie style – with a sporty twist. And it's available online now!
This collaboration includes shoes in sizes for kids and adults, as well as women's clothes, a backpack and a baseball cap.
But there's one thing you absolutely NEED to check out. To celebrate the 50th birthday of the PUMA Suede, they created these hot-pink PUMA x Barbie Suede Classic Sneakers. And they get even better. If you order a pair now, it will come with an exclusive Barbie doll!
Keep in mind that all prices listed on the PUMA website are in USD, so it may be helpful to plug prices into a currency converter while you shop. All shipping to Canada is free.
If you like this, you may like these...