Prices Starting at $9.59 With Additional Discount @ MyRobeez.ca!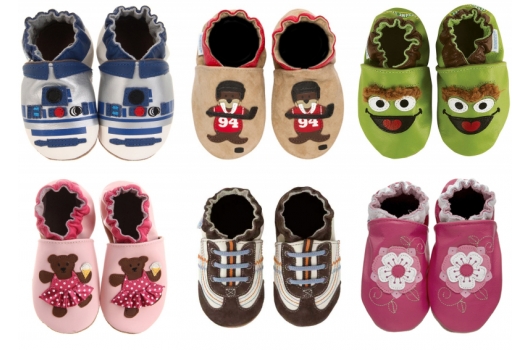 When my son was younger, I totally relied on Robeez for all his footwear needs. Their socks and shoes are comfortable for infants as well as easy to put on and take off. Sometimes that is crucial when you have a little one kicking about. Right now you can even save over 40% off select items when you use the code WSSX20 to get an extra 20% off sale items at Robeez Canada!
Robeez was my go-to place for footwear and socks for my little guy. I wish he still fit their shoes! When he started walking around, I kept a pair of Robeez shoes in my diaper bag. They were footwear he could easily wear at friend's houses or in the mall without his feet getting hot and uncomfortable. His Robeez shoes were comfortable, supportive and also protected his feet.
I really think the Robeez Digi Dino Soft Soles are totally adorable. They were $34 and are on sale for $14.99, with the extra 20% discount you will be left paying only $11.99. These shoes are only available in size 0-6 months but what a bargain! Have a look around for the size you need, you won't be disappointed with these prices.
So socks are obviously going to be the lowest price right now, but they are quality socks and a reasonable price too. The Robeez 3 Pack Socks are on sale from $13.50 down to $11.99, with an extra 20% off you will pay just $9.59. There are nine different packs available, but my personal favourite has to be the Animal Love Socks of course.
To get free shipping you will want to spend $50 or more at MyRobeez.ca for sure.
Don't forget to check out the Robeez Canada coupon codes in our Bargainmoose forum, eh!
(Expiry: 16th February 2016)