Original Moustache Slides Now $54 @ Hunter Boots Canada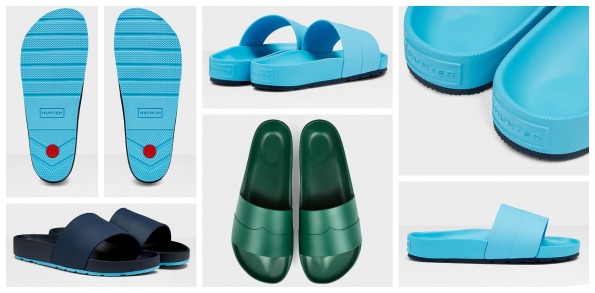 As winter slowly fades away, we may be left wondering when we will be wearing our trusty Hunter boots. When the weather is too warm to slip on our faithful pair of wellies, then perhaps we can consider wearing these Original Moustache Slides from Hunter Boots Canada. Right now these shoes are on sale from $80 down to $54-$56 - but would you wear them? Hunter Canada also has free shipping with no minimum purchase.
Now I know you might be asking who would pay over $50 for a pair of slip-on shoes, but if you know the Hunter brand then you know they are going to be worth it. If this style is your type, then I would definitely look into these shoes. Until today, I had no idea they even existed so I just wanted to show you guys these cool shoes to see what you thought about them.
These Original Moustache Slides are available for both men and women on sale right now. Ladies, the blue colour you see pictured is the only colour available. Men can choose between hunter green for $54 and navy blue for $56. These shoes are going to impress you in a few ways, I think. They are detailed with an adorable moustache on the strap. They are made with lightweight EVA and they have the contrast outsole with the famous Hunter tread, just like the Original Hunter Boot. That should mean that you won't slip - even when the ground is wet. If you do a lot of summer adventuring in areas that are damp, then these slip on Hunter shoes may be your new best friend.
Get free shipping on any and all orders with no minimum purchase at HunterBoots.com.
Moosers, would you wear these?
(Expiry: Unknown)