Naturalizer: Up to 50% Off Favourite Sandals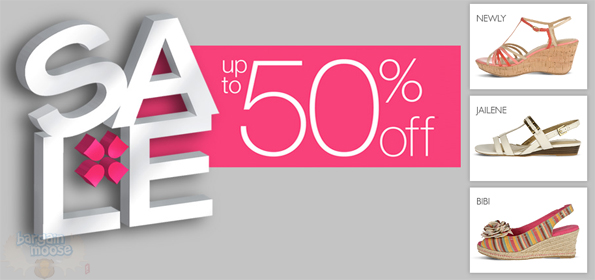 Naturalizer Canada has  400+ items to choose from in their sale items, some that are more than 50% off.
If you have never registered with Natualizer Canada before you can receive a merchandise certificate for $10 off your purchase. This certificate is good for 90 day only. Or, don't forget to use the Naturalizer promo code NATCA10 fo an extra 10% dicount on your purchase, even on sale items.
I discovered a few years ago, that it was wiser to buy next year's sandals this time of year.  There is a lot of variety, and as you will notice with Naturalizer Canada, my shoe expenses can remain low.
I like the Naturalizer Sherri in the black/multi leather, was $110, now $39.99.  This is a 64% discount, but it would drop down to $35.99 with the 10% promo code too. It also comes in blue/multi leather & red/multi leather.  With this amount of saving, I will want to buy more than one pair!
Shipping: $5 for the first item, $2 for each additional item.
(Expiry unknown)