Naturalizer Canada: Up To 70% Off Shoes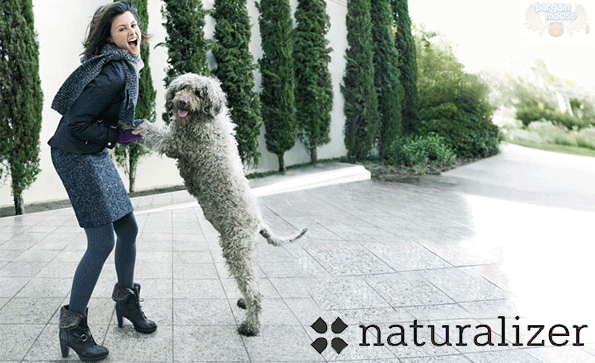 Naturalizer Canada is indulging its customers in a summer sale with up to 70% off regular retail prices. Score several pairs of shoes for the original price of one pair.
There is one shoe that is actually 75% off, while the rest of the shoes are up to 70% off. The "above the call of duty" discounted shoes are the Kalissa: a high heel summer sandal that was originally $120 and is now discounted to $29.99! They come in a sand/gold colour, but at this price sizes are limited to only 9 and 9.5.
I have sandals on the brain (since I realized I only own one pair) and these Naya Naya Zephyr sandals are perfect for me. They have no heel and yet they still look very pretty, and could pair well with skirts, jeans, or dresses. Originally $100 the sandals are on sale for $30. If you need a back-strap so the sandal isn't coming up and hitting your heel with every step, you might want to try the Archer. Originally $90 they are now on sale for $27.
Shipping depends on how much you buy!
(Expiry: Unknown)