There are Officially Mommy and Me Keds in Canada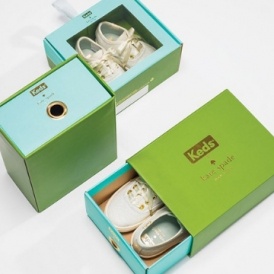 Whether you love or hate the Mommy and Me trend, it looks like matching outfits are here to stay – and Keds is jumping on board.
Their full Mommy and Me collection is available online, and these coordinating shoes are absolutely adorable.
Chances are you know somebody who would just love to pick up a few pairs of these for holiday photos. And if that person is you, drop everything and check out these incredible Champion Glitter Sneakers.
They're part of a collaboration with Kate Spade New York. The women's sizes sell for $100, and you can also find ones for big kids (at $75 a pair), little kids (for $70) and babies ($55).
You might be able to find some of these shoes at other retailers, but the full Mommy and Me collection is available online at the new Keds Canada website. Shipping is free.
If you like this, you may like these...