Men's Les Mills Cardio Ultra Shoes Now $30 @ Reebok.ca *HOT*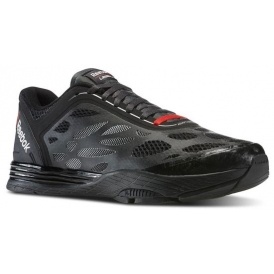 If you know any guys that need a new pair of shoes, let these be it! The Reebok Men's Les Mills Cardio Ultra shoes are on sale for 70% off - which puts the price down to $35.97. Plus, if you are a new Reebok shopper you can sign up for their email newsletter and get an additional 15% off.
While these Men's Les Mills Cardio Ultra Shoes don't entirely appeal to my eye, they are definitely a good bargain right now. Even if you shop at Walmart for shoes, you're not going to find prices like this. This is even a top name brand we are talking about!
At this moment in time, only the black version of these shoes is on sale. It seems to still be available in plenty of sizes, though I don't know how long that will last. Don't miss out, because you never know when you will see a discount like this on Reebok's shoes again. Taking a peak at the reviews, some people are really happy with the purchase of these shoes and some people are really disappointed. I don't own any Reebok shoes, so I can't weight in there at all.
Standard delivery charges will apply as $4.50. However, if you grab two pairs (one for your hubby and one for a friend's) then you will get free shipping on orders over $50.
(Expiry: Soon!?)