Hush Puppies Promo Code: 62% Off Elfie Heels + EXTRA 60% Off With Promo Code - Now Just $20 *HOT!*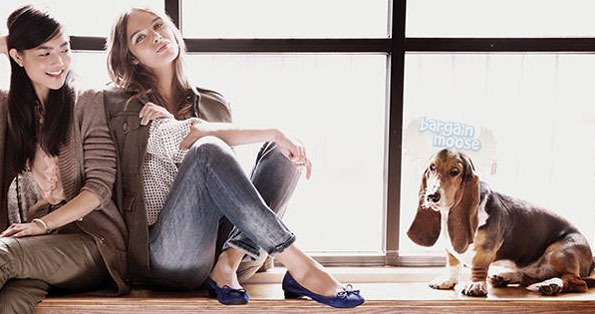 Need new shoes for the summer? Here's your chance to save big: use the promo code below to save a whopping 60% on your entire order at Hush Puppies. Amongst plenty more discount, the Elfie heels could be yours for just $20 instead of their $49.99 (reg. $130) sale price tag.
Click here to shop @ HushPuppies.com now
Coupon Code: HPFF15
Discount: 60% off
Expiry: 1st June 2015
The last time that Hush Puppies offered a 60% discount, I took advantage of it and ordered a pair of sandals and two pairs of casual shoes for my hubby. We were floored by the amount of money we saved at checkout and were even happier when we received our order because unlike some other shoe stores that frequently offer discounts, Hush Puppies shoes are very well made. I have been wearing my sandals nearly every day since getting them and I don't see them getting worn out any time soon!

The Elfie heels, for instance, right away caught my attention, especially since you can get them in either ivory, black, pink or blue, but sizes are limited. They were originally priced at $130 but are currently on sale for $50 and come even further down to just $20 -- wow, that's essentially 85% off the original price!
The very best part about this Hush Puppies promotional code is that you can use it on absolutely any order. There are zero restrictions with regards to regularly-priced or sale merchandise, so I suggest that you first hit up the outlet section for even bigger discounts, but don't be too disappointed if they don't have your size!
In the men's outlet section, I spotted the Leroy shoes on sale for $49.99 (reg. $130), which means they come down to just $20 as well. They're available in either dark brown or black.
They don't have any handbags on sale but I had a look around in the new arrivals and found the super cute Maria crossbody bag priced at $70. With the promo code, it comes down to just $28, which is a phenomenal price to pay for a bag from this store!
Since shipping is at a flat rate of $9.99 per order no matter how much you shop for, I suggest that you really get the most bang out of your buck by asking friends or family members if they want to split the fee. It's not the biggest shipping fee but it would still be better to lessen it by splitting it! Returns are free.