Extra 50% off All Clearance @ Crocs Canada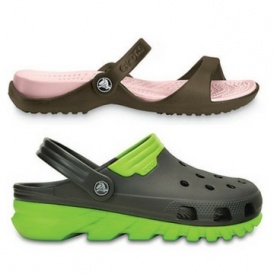 Crocs Canada's Semi-Annual Clearance Event is on now, and you can score HUGE savings! All clearance items are an extra 50% off, and you can find shoes from $7.49!
I always tend to think of Crocs as summer shoes, but they have plenty of boots and sneakers to choose from, too! Plus their fleece-lined shoes are perfect for this kind of weather!
Don't miss these deals:
For kids
For women
For men
No code is required, and your 50% discount will be applied in cart.
All clearance items are final sale. Orders of $49.99 or more ship free.