DC Shoes: Men's Skate Shoes Just $48 + Extra 30% Off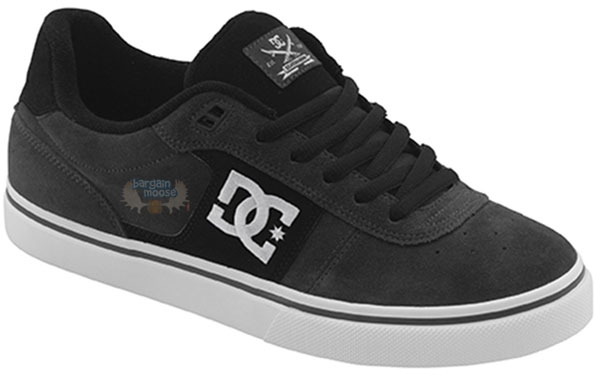 The DC Shoes promo code: KICKFLIP30 was recently released for an extra 30% off all sale merchandise and I found a great deal on the men's match WC skate shoes. Originally priced at $65, they're on sale for $47.99 and get even further reduced to just $33.59 once the code is plugged in at checkout.
This model in particular and for the discount mentioned above is only available in a black colour and is made from 100% leather. You can rest assured that these DC Shoes will last a while as they are made with a unique blend of suede for increased durability and is made with a number of DC signature features like a foam padded tongue, pill pattern thread, abrasion resistance etc.
They may have be labelled as skate shoes but don't let that deter you from getting them for either yourself or someone else because they can be worn by just about anyone, as evidenced by this favourable review:
I am not a skater, never had the grace for it, I do however appreciate quality shoes that last and are comfortable. I am a big guy, 6'5, 250 lbs, and these are the most comfortable shoes I have ever owned, whether walking non-stop or playing drums for long sessions they do not fail.
Of course, it also has no shortage of comments raving about how great of a shoes it is for skateboarding as well, like this one:
I have been skating this shoe for a year and a half! They are very comfortable and durable. Normally i used to buy shoes every two weeks max but since i started to skate this model i need to buy shoes every month. I skate normally every day. Outside the summer and indoor on winter.
Don't forget that the DC Shoes coupon code mentioned above and which can also be found in the Bargainmoose forum, can be used on everything in the sale section for either men or women. Keep in mind that most DC Shoes can be worn rather universally, so you will see that a lot of styles overlap between the two categories. In fact, I tried the code on the Trekker backpack on sale for $38.99 and I'm happy that it did indeed work as well, reducing the price to just $27.29, down from an original retail price of $52
Surprisingly, DC Shoes also offers absolutely free shipping to all orders with no required minimum purchase!
(Expiry: 26th September 2014)