Crocs Canada Coupon Code: 30% Off Crocs Favourites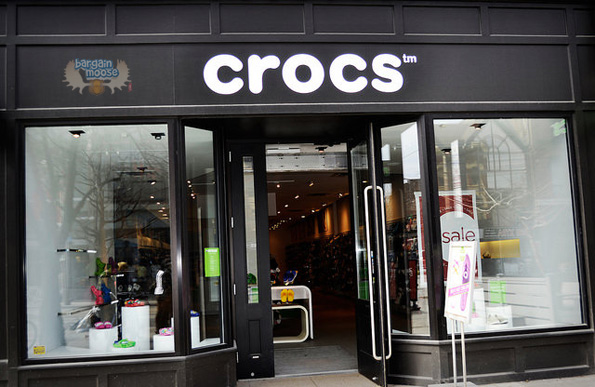 Love Crocs? Then you're going to love their current sale: use the coupon code below to get a 30% discount on Crocs favourites!
Click here to shop for Crocs favourites @ Crocs.ca now
Coupon Code: FAVE30
Discount: 30% off Crocs favourites
Expiry: 16th June 2014
I have never been the biggest fan of Crocs but I actually like the women's Kadee flip flops in a leopard print. They would be absolutely perfect for lounging around the pool this summer or maybe even going to the spa come this winter. What I like even more is that although they're already on sale for $24.99, they get further reduced to just $17.49 with the code. For the same price, the Duet Athens flip flops for men look really comfortable as well, especially since they have footbed nubs for a "massage-like feel".
Although they're only available for kids, the Handle It rain boot is a style that I totally get if my child was old enough. Originally priced at $39.99, they come down to $27.99 and are primarily available in pink or blue.
The classic Crocs is also available at a discount: instead of $39.99, you can get them for just $27.99 in a variety of colours -- 18 to be precise! Since they're waterproof, they can be used in just about any summery scenario (i.e. the pool, beach, water slides, etc.) but you can also wear them as most people do: around the house, to do groceries... basically, anywhere your heart desires! For a more updated look though, I would recommend the Crocband 11.5 clog as they somewhat resemble sneakers. Also available in plenty of colours, they come down to just $31.49 (reg. $44.99.
Since shipping is at a flat rate of $9.99 per order, it would be a good idea to shop with a couple of friends or family members to really take advantage of this discount. Rain boots like these aren't always the easiest to pull on but these one feature two handles on top to facilitate the task of putting them on, especially if there isn't anywhere to sit down.
(Image Credit: Bargainmoose)