BOGO 50% off Mid-Season Shoe Sale @ Call It Spring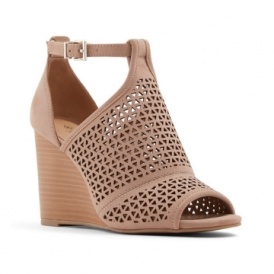 I don't know about you, but I'm making room in my closet for new shoes. After all, Call It Spring just launched their Mid-Season Sale!
For a limited time, just about all their shoes (including new arrivals and summer styles) are buy one, get one 50% off.
I know there's still snow on the ground in some places, but that's not going to stop me from buying new flats, sandals and wedges.
Even these Hedaya Wedge Sandals are included, and since select handbags are also 30% off, you can get this Rosablanche Backpack to match.
These sales won't last forever though, so you might want to hurry and shop soon. The discounts are available in stores and online, but if you shop on the web, remember that you need to spend at least $50 if you want to qualify for free home delivery. Shipping to a store is free.
If you like this, you may like these...