Call It Spring Canada: Extra 30% Off All Sale Items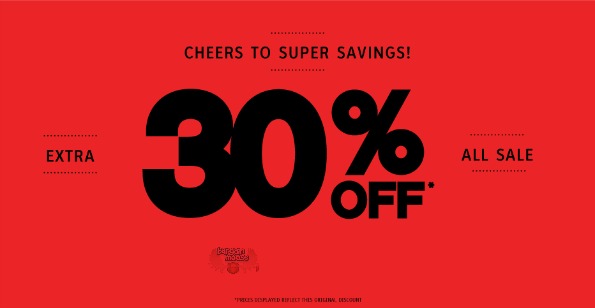 Call It Spring Canada, (formerly My Spring Shoes) is offering an extra 30% off all sale items.  Prices displayed already reflect the discount amount.  This sale is valid for a limited time only while quantities last.
I was searching for My Spring Shoes and was surprised to see that it is now called Call It Spring, but same company and deals, different name.  The myspringshoes website will take you to Call It Spring, so no worries.
I know it's still winter, but I'm tired of looking at boots, so let's check out some shoes.  These Arleigh Ballerina flats were $30 and are now $13.99.  The sale is only valid on the navy colour, but there are still a few sizes available.  It's a pretty great price if one of these sizes is yours.  I personally love flats since they are so easy to work in.  These have a patent finish and the colour looks like a speckled light blue and navy.
These Shue Moccasins are nice and I love the comfort of a Moccasin.  The price was $50 and they are now $24.49.  This is for the black or grey colours only; the cognac is a little more money.  These are more like a bootie, since they come up to your ankle, have a square toe, flat sole, embossed stitching and wraparound fringes.  They're quite nice with little bead enhancements on the toe.
I wouldn't mind gearing up for summer, and these Kearsey Flat jelly sandals are a great price.  These were $20 and are now $6.99, with 4 colours and many sizes available.  These are a sort of flip flop that are embellished with a large bow (I think they would be better without the bow, but oh well), and heel is only 0.38 inches.
There are men's shoes available in this sale as well, but I'm getting winter blues and would like to see summer shoes for women.
Shipping: Free standard shipping on orders of $45 or more, otherwise $5.
(Expiry: Limited time only)