Boots From $30 @ Bogs Canada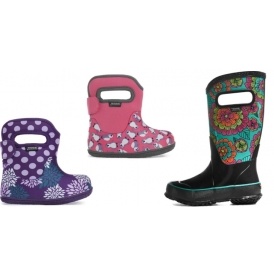 It seems like I blinked and then Fall arrived. It might be time to pull out the warmer footwear. If you want your kids to get to school without mud allover their clothes, then a pair of Bogs Boots is a wonderful investment. Right now BogsFootwear.ca has boots on sale from $30 for the entire family.
Here are some of the Bogs on clearance sale that stood out to me:
Kids:
Women:
and more!
Unfortunately the free shipping doesn't apply to sale items. Shipping is a flat-rate of $8.