Bags from $15 & Shoes from $32 with Extra 25% off Sale @ Naturalizer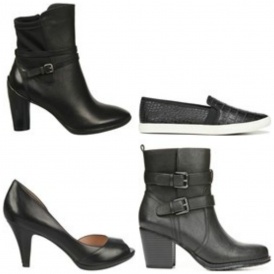 If you're dying for a break from the back to school shopping and looking for something for yourself, I may have just the ticket. Today at Naturalizer, you can score an additional 25% off their already low priced sale handbags, shoes and boots. Just enter the code BUYNOW at checkout.
As far as handbags go, there are some really cute options at really great prices. Totes and Crossbody Bags are on sale for as low as $19.99, or $14.99 with the promo code. I've had my eye on this Pimlico purse since the spring and I'm so excited that it's down from $75 to $29.99. When I enter the code, I'm paying $22.49.
A great flat option are these Kail Slip-Ons. Originally $109, they're down to $31.99 or just $23.99 with the additional discount. Another cute pair of flats are these leather Vanessa Dress Flats. They'll be just $29.99.
Comfy pumps, like this Verra pair, are as low as $39.99 or $29.99 with the code. Booties are very popular this season and these Trust Booties fit the comfort and style bill perfectly. They're down to $37.49 from $110. This Brenna pair is great, too, at $44.99. And I love this Transform pair that was $120 but you'll pay just $52.49 now.
But there are hundreds (over 500, to be more precise) of styles to choose from so I know you'll find something you love! Don't forget the promo code BUYNOW for the additional discount.
Shipping from Naturalizer is $6.50 for the first item and only $2 for each item thereafter.
If you like this, you may like these...