Keds Alborn Women's Boots Just $55 & Free Shipping @ Little Burgundy Shoes Canada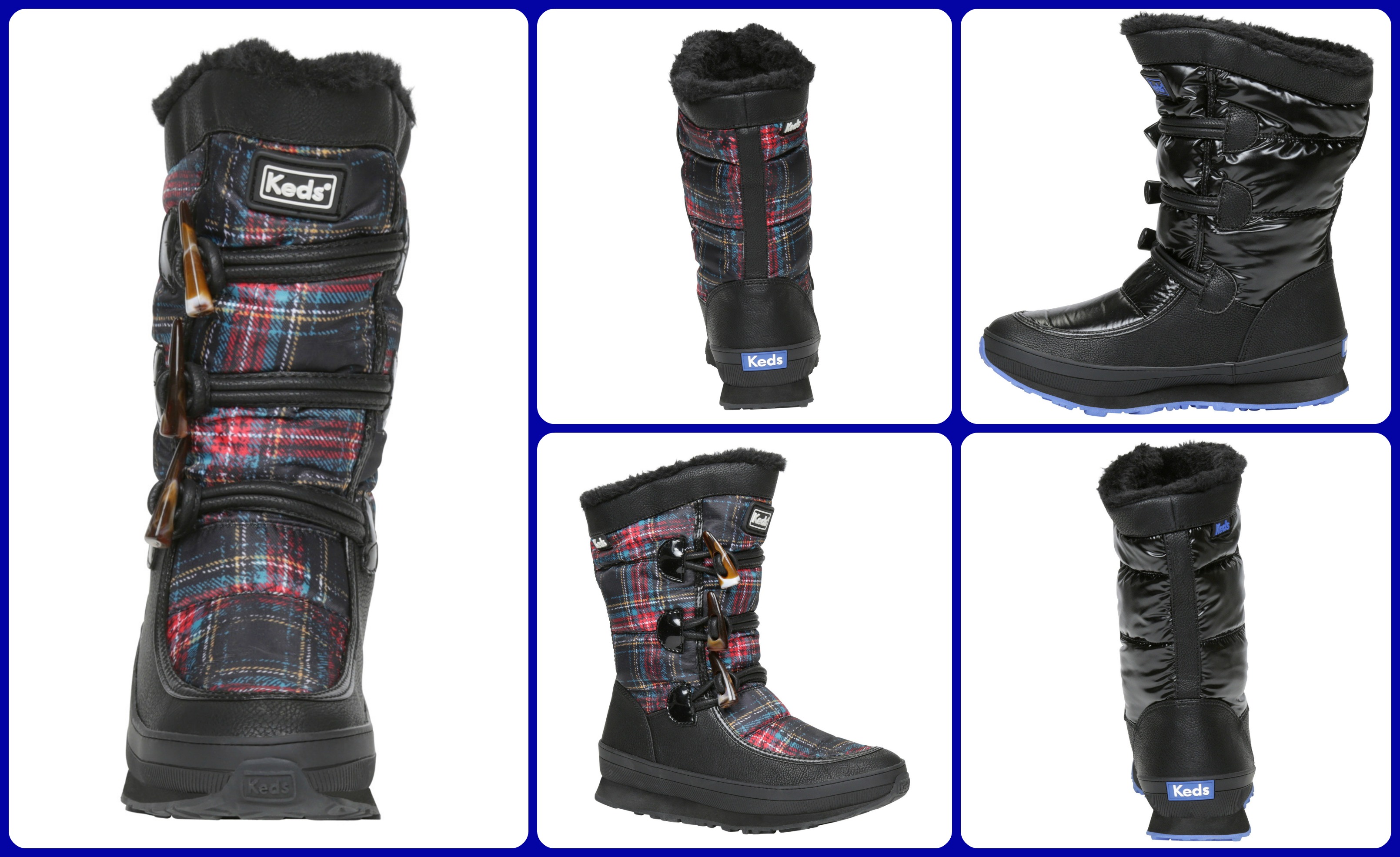 When it comes to shopping for seasonal wear for myself, I am a procrastinator. It started snowing today and just today I am on the hunt for a pair of winter boots for myself. I found these Keds Alborn Boots on sale for 50% off at Little Burgundy Shoes Canada, and I have to have them. These boots were originally $110, but they are now on clearance sale for $54.98. Right now LittleBurgundyShoes.com is even offering free shipping with no minimum purchase.
These Keds Alborn Boots still have most sizes available, and they even have two different colour options. You can choose "Black" which has a black base colour and blue accents, or you can choose "Midnight Black" which i actually a plaid boot with a black base. They are both nice looking boots for sure, but I would probably go with the plaid option just to have a bit more colour in my style. They are both on clearance for just $54.98. 
I find that Little Burgundy often renames their footwear so it is hard to price compare, but I was able to find out that these boots are actually known as the Keds Powder Puff Boot, and they are in fact the lowest price around at LittleBurgundyShoes.com. Take a look at what other Canadian retailers are selling the same boots for:
$110 @ TheBay.com
$100 @ Keds.com
These Keds Powder Puff Boots are waterproof and they also have a raised midsole to keep your feet a little farther from those freezing cold elements. They have a sneaker inspired sole to keep you comfortable even for prolonged periods of wear. They shouldn't feel much different than wearing your everyday sneakers. They are a slip on style boot, the laces on the front are elastic which makes for easy-on and easy-off when you are braving the great outdoors.
LittleBurgundyShoes.com normally offers free shipping on all orders over $90, but right now they have free shipping with no minimum, so be sure to take a browse through their clearance section to see if there is anything else that you can add to your shopping cart. There are lots of name brand footwear on sale for 50% off the original price right now, which makes getting footwear for the entire family pretty affordable.
(Expiry: Unknown)