Pizza Pizza Canada: 10" Half Smile Pizza For Just $2 (In-Stores ONLY)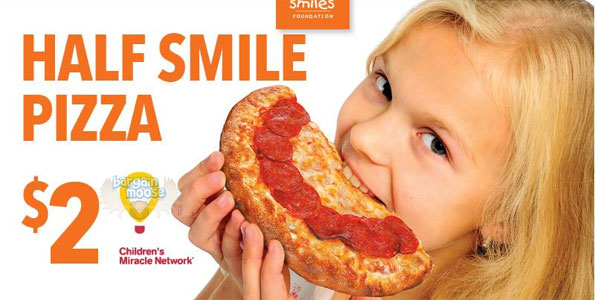 Feel like having pizza tonight? Then there's a great deal at Pizza Pizza: walk into any Pizza Pizza store to get a 10" half smile pepperoni pizza for just $2 with a portion of the proceeds going directly to Children's Miracle Network! You can also get a large cheese pizza for just $6.99.
Ever since launching their Slices for Smiles Foundation 2007, Pizza Pizza has raised more than $1.65 million for the Children's Miracle Network, which treats millions of kids yearly. Just last year, they raised $375,000!
There is no mention of a cap on the amount of half smile pizzas or even large ones that you can get, so if you're picking up an order of pizza for multiple people to enjoy, then make sure to call your store ahead of time to inquire that you will indeed be able to get numerous ones. Otherwise, you could just get the large cheese pizza for $6.99.
This promotion is only on until May 3rd, so don't miss your chance to get it as cheap pizza that benefits plenty of kids is definitely a win-win kind of deal! Plus, it would be great to order pizza for hockey night as the playoffs are currently in full swing.
Smiles are certainly contagious and if you're feeling extra generous, you could always pizza up one of these half smiles for a coworker, a friend or a family member. It's sure to put a smile on their face and yours! In fact, smiles have plenty of awesome benefits, like these ones that are listed on Pizza Pizza's page: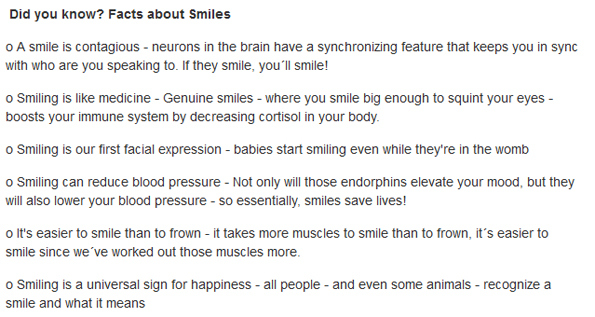 If you want to donate more to Children's Miracle Network, then you can also get a smile icon in-stores for $1. This is a donation that you can also make if you order online or over the phone, but keep in mind that the half smile pizza offer is only available in-stores. By ordering online or over the phone, however, you could take advantage of the many other specials like a $10.99 deal for a medium 2-topping pizza in the shape for a heart for date night.
(Expiry: 3rd May 2015)