Pizza Hut Canada: Buy Pizza & Get The 2nd, 3rd & 4th For Just $5 Each PLUS Get a $5 Gift Voucher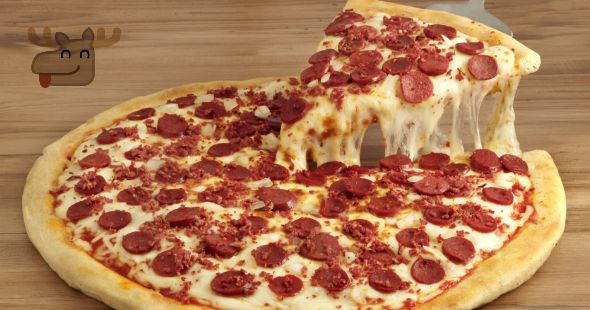 You know the saying "the more the merrier", right? Well at Pizza Hut Canada this saying is definitely true. Pizza Hut Canada has brought their $5 Bucks promotion back, and I am excited. Order a medium or large pizza at regular price and you will get your 2nd, 3rd and 4th medium pizza for just $5 each plus a $5 online gift voucher for your next purchase.
Who doesn't love pizza? Pizza Hut Canada has to be one of my favourite places to order from as well. I often find myself paying full price for their pizza, but not right now. They currently have their $5 Bucks promotion on across Canada, excluding Quebec. During this promotion you can grab a regular medium or large pizza of your preference and get your 2nd, 3rd and 4th pizza for just $5 each. To boot you will also get a $5 gift voucher to use for your next order at Pizza Hut Canada.
If you have not made dinner yet tonight then this might be your solution! Mondays are already hard enough, so why have to cook as well? Pizza is sure to be a hit for the entire family and now you won't even have to feel so bad about how much you spend feeding the entire family pizza for dinner. If you would normally just buy one pizza then Papa John's has up to 43% off right now, but I find that there are not many Papa John's locations around and I usually need more than one pizza. If you are having a birthday party or family get together this week then that is another perfect reason to make use of this Pizza Hut Canada deal.
So far it seems like Pizza Hut Canada only has this offer once a year. There is no expiry date listed with the offer, but from what I recall it only lasted just over a week last time they offered their 5 bucks, 5 bucks, 5 bucks offer. I would make the most of this offer and up while you can. Then you will have a $5 credit to use towards your next purchase as well.
Moosers, what is your favourite pizza from Pizza Hut Canada?
(Expiry: Unknown)