Papa John's 30% Off Online Order With Promo Code!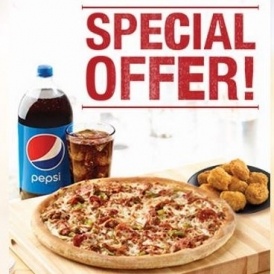 We've published some fantastic Monday-only sales on Papa John's Pizza in the past, but this promotion is offering a great deal for 4 days - 30% off all online orders only, valid Monday - Thursday this week with the promo code PZALUV.
This offer includes not only pizza, but wings and extras as well. Have you tried their Brookie? It's a merge of chocolate chip cookies and brownies. It is awesome!
By mid-week, a person is looking for a break from cooking, so this deal is an excellent one! You can choose to have take-out, or better yet, delivery to your door with this offer. Just make sure to order online using the code PZALUV in the promo code box, or you won't get in on the 30% off deal!
(Deal Expiry: April 28, 2016)