Marble Slab Canada July Sweet Deals: $0.10 Dipped Cones & More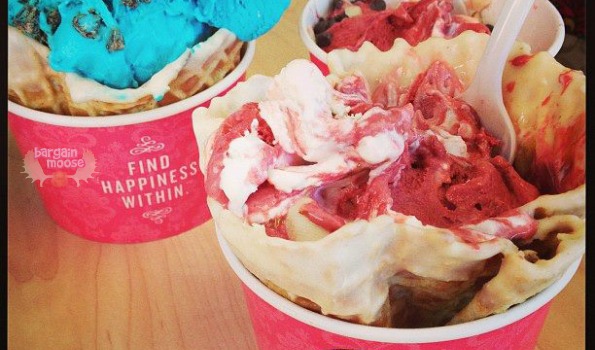 Sorry, I'm going to write about ice cream again, but you know you want me to. Marble Slab has some great deals for July on their fresh-made, totally delicious ice cream.
The reason I had to apologize is that you are going to want to get ice cream three times a week for the month of July. With these totally awesome offers, you won't be able to resist. In fact, because it is Thursday, I'm heading there after my son wakes up from his nap.
Every Tuesday Marble Slab is offering $0.10 mixins. If you don't know what mixins are, they are candy and other assorted goodies that you can mix right into your ice cream. They way they mix it on the marble slab actually gets all the goodies right into your ice cream, unlike a place like McDonalds where all your cookie loving is only at the top, with nothing on the bottom. Here are some of the delicious choices for mixins:
Bananas
Blueberries
Brownie
Butterfinger®
Bubblegum
Caramel
Cherries
That's just a small portion of the list!
Every Wednesday is double stamp day. If you have a Marble Slab card (or you can get one), you'll get two stamps for every purchase, rather than one. Once you have eight stamps, you'll get a free cone. For my family of five, I'll basically be able to buy a cone for four of us and get the last one free!
Every Thursday (that's today) you'll get $0.10 dipped cones! You have to buy a medium ice cream or low-fat yogurt cone for each 10 cent cone, but that is still a great deal. If you have two adults and two kids, you'll basically pay $0.20 for the kid's ice creams.
(Expiry: 1st August 2013)