Applebees Canada: All You Can Eat Riblets For $9.99!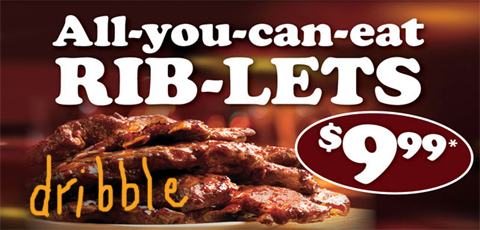 I've got 3 syllables for you – noms noms noms! For only $9.99, you can have all you can eat riblets from Applebees Canada!
As you might expect, you can't use this offer if you are sharing meals, you'd have to pay the $9.99 fee per person. The offer is in the restaurant only, not for carry out orders.
It's at participating Canadian restaurants, so it might be worth giving them a call to make sure the offer is available, before you leave.