24% off Long Weekend Dinner Delivery @ Just Eat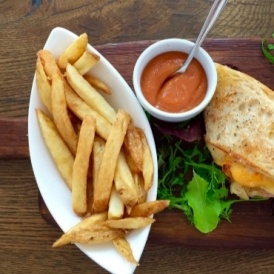 We live in the age of convenience and what better way to relax this long weekend than to order in whatever it is you're craving! Take 24% off your entire order at Just Eat this weekend by entering the code MAY24 at checkout.
We've used Just Eat before a few times when laziness and/or busyness became a factor at dinner time. It's so nice to have delivery options other than the typical pizza. We've tried pitas and I had the best spicy soup from a local Vietnamese place here in town.
Head to Just Eat (or download their app), enter your postal code and explore the participating restaurants in your 'hood. Try something different! You never know what fabulous mom & pop shop you might discover in your city until you try.
This promo code MAY24 expires with the long weekend so take advantage tonight!
(Expires: 23rd May 2016)