Pampers Canada: Print Coupons To Save A Total Of $5.50 On Diapers & More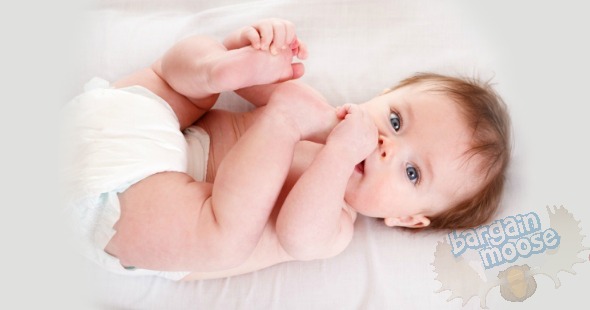 When I do my monthly budgets, I sigh a little at the cost of diapers and other baby necessities. Thankfully my son has just started potty training, so hopefully the diaper expenses won't last much longer. But for now, I appreciate that Pampers Canada has coupons & special offers available right on their website. If you are a Pampers fan, you will appreciate these coupons as well. In our house, we always use Pampers diapers and Huggies wipes. It seems to be the perfect combination for us.
Anyway, here are the coupons available on Pampers.ca for your use to save money on diapers and other necessities:
$2 Off Pampers Diapers Swaddlers, Swaddlers Sensitive or Cruisers
This coupon doesn't include trial, travel size or value size so just keep that in mind when making your purchase.
$1 Off Pampers Diapers Baby Dry
This coupon cannot be applied to trial, travel size, value packs, as well as gift and bonus packs.
$1 Off Ivory Snow laundry products
Ivory Snow is the laundry detergent I used when my son was a newborn. This coupon can't be applied to travel size, trial size, value, gift or bonus packs.
$0.50 Off Pampers Wipes
I always found Pampers wipes too soapy or something. I preferred the Huggies wipes all along, but in a pinch I will buy Pampers wipes if I have to. Use this coupon if you purchase Pampers Wipes, but you can't use this coupon towards bonus packs or trial/travel size packs unfortunately. I was hoping to snag a pack for inside my vehicle.
$1 Off Pampers UnderJams Pants Product
Great timing! I just started my son with potty training and I was worried how I was going to prevent him from soaking his sheets every night in the future. He is doing well, but I know some children have a harder time at night than others. These Pampers Pants products look perfect. They go underneath your child's pajamas so they are discreet.
So basically you just add the coupons you desire to your "shopping cart" and then click "print all your coupons". You can use the coupons at any store. In total this time around you can take $5.50 off. Keep in mind that these coupons will only print once so if something goes wrong with your printer or your printer runs out of ink, then you will miss out on the discounts. Pampers.ca suggests you test your printer before attempting to print these coupons.
You can view Pampers Canada coupons & special offers in our Bargainmoose forum.
(Expiry: Unknown)