B1G2 On All Sale Items @ Thyme Maternity Canada Right Now (4 Days Only)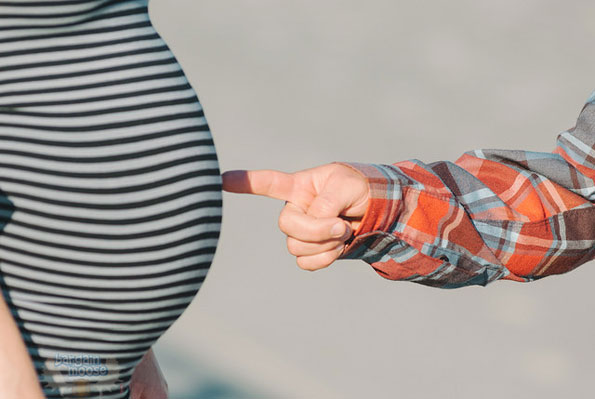 Will you be on the verge of popping soon? Then maternity clothes are in order, especially since Thyme Maternity has a fantastic offer right: buy one item and get 2 more for free but only in the sale section.
BOGO (buy one get one) offers are great and all but this one definitely takes the cake, especially since you get two items for free as opposed to just one. Just last week, Thyme Matenrity ran a "BOGO 40% off" offer, so this one definitely isn't one you want to let slip through you're fingers if you're expecting of if you're shopping for someone who is.
Speaking of which, when I was pregnant, a friend of mine gave me a whole bunch of maternity clothes for Christmas. I know Christmas is long over but the point is that if you're shopping for a soon-to-be mama's birthday or even baby shower, then a couple of new clothing options is a great idea, especially if she has been reluctant to shop for herself for fear of only wearing the clothes for a short while.
Nine months of pregnancy may not seem like much but boy, was I grateful to have my maternity jeans instead of regular pants! With this in mind, there are maternity pants on sale from $19.99 but the only drawback is that not all sizes are available. It seems that sizes in general in the sale section are selling like hot cakes, so definitely don't delay in shopping as it will only get worse as the week draws to an end.
On top of maternity clothes, there are also a couple of nursing tops like the short sleeve striped top. It's on sale for $29.99 (reg. $39) and features convenient access to the breasts.
If you're not sure what to get, then the BellaBand is an absolute must-have. Although it doesn't qualify for the B1G2 offer, it does, however, come with a "BOGO 40% off" promotion, which that if you buy one, then you can get the second one at a 40% discount. It's available in either black or white, so you can pick one up in either colour. It's also already on sale for $24 (reg. $30).
Shipping is free on orders over $99, otherwise a $7.50 shipping fee will apply.
(Image Credit: L. Andrew Bell)
(Expiry: 30th January 2015)