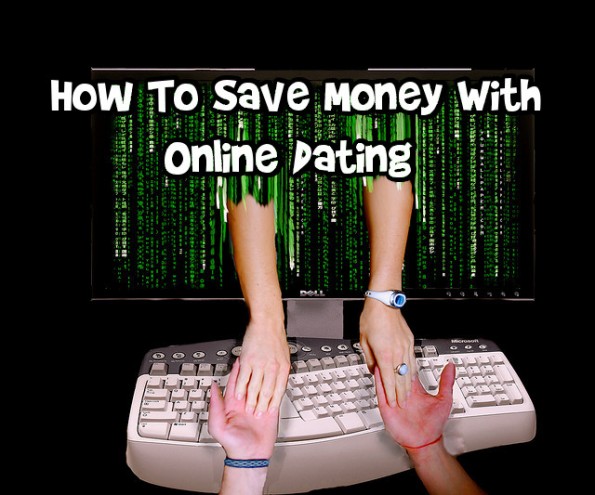 I have a number of friends who are on the search for love.  Their personal histories differ: one is a recent divorcee with 3 kids, another a 30-ish co-worker who really wants fall in love and have children, another a man who is slightly socially awkward and has trouble meeting new people.  I have witnessed their challenges and the difficulties which arise from dating; where do they meet people, how do they do so in a cost-effective way, and how do they navigate through the often expensive dating landscape?  Most of my friends have at least considered online dating websites, and most are registered with at least one such site.   But which sites offer the best bang for your buck? And how do they mind their dollars when they are dating?
Free sites vs. paid sites- which one to choose?
According to this article from Freakonomics, you can actually save money by online dating, as the average dating to marriage time frame for those who meet online is much less than those to meet off-line.  So whether you invest in paying for a fee-based dating site or you meet our match on a free site, the numbers suggest that overall you will save money through meeting people online.
This excellent article gives a run-down on the Pros and cons of free dating sites.   Of course the #1 benefit to a free site is that you don't have to pay money for them.  Paid sites, like Match.com and eHarmony cost anywhere from around $15 per month to $50 per month, so depending on what those sites offer and what their success rates are, maybe free sites are the way to go for you.  Free sites have less features than paid sites, and some people who are use free sites are less serious about finding a relationship since they haven't paid for the site.   OkCupid calls itself the best online dating site in the world, and has a convenient app to check out potential mates on your Andriod or ios phone.  I have a number of friends who have used it with mixed reviews.
The Canadian Dating Guide has an excellent overview of the different dating sites based on specific criteria like top sites that have resulted in a long lasting relationship and best sites for overall success for women and men.  It appears that eHarmony ranks high in almost every category, so if you're looking for a successful relationship, this might be your best bet.
Think outside the box with other dating options
Remember to think outside the box when considering how to meet people; there is another free site, although not designed to be a dating site, is a fantastic mode to meet and connect with people.  LinkedIn is like Facebook for the business world, and it is an excellent mode to connect with people and to learn more about their professional history.  On the flip side, if you are ready to meet your match and you are prepared to spend some money to do it, perhaps you should consider hiring a matchmaker?  There are a few options for matchmaking, but they are mainly found in larger city centres.  They definitely offer a more 1:1 approach, and might be worth the money, if you are concerned with efficiency and getting dates quickly.
Free trials and coupons
Most of the dating sites have a free weekend every few months so that you can try out the site.  This is an excellent opportunity to try before you buy.  Deal sites like Groupon and WagJag also have special deals from time to time as well.  Be sure to check out Bargainmoose's  coupon page for special deals on dating sites like eHarmony.
Saving money on your dates
Getting a date is half the battle, as remaining cost-effective while you are dating is very difficult to do. People want to impress potential partners, and everyone loves going out for a romantic dinner with a potential love match.  There are lots of great, cost-effective ways to save money on dates; my favourite date with my hubby is being alone with him and enjoying a delicious, home-made dinner at home with a bottle of wine.  There are lots of coupons and opportunities to save money on the cost of going to movie as well- I love to redeem Air Miles for free movie tickets, and I always take advantage of coupons on products like Nestea and taco kits to save money on movie admissions and snacks.  I would be rather impressed if a date used a coupon to save money on a date.   Check out these articles from  DivineCaroline and Motivated to Marry for more tips on money saving ideas for your dates.  My one girlfriend usually meets first dates for a simple coffee, what is cheaper than that?
My brother and sister-in-law met online through a dating website, and my best friend and her husband met through a dating website as well, so I know that online dating can work.  In the virtual age we are in, what better way to meet potential mates?  Gone are the days when people married their high school sweethearts, and it's tricky to date people from work; what is the average Joe to do?  If I were a single lady, I would definitely sign up for a paid-subscription dating website, as I wouldn't want to waste my time on free apps which potentially attract those who are just looking to get lucky.
Bargainmoosers, how do you navigate the complex world of online dating?  What are your tips and tricks to save money?
Photo credit: Don Hankins