Boss Tools Canada Discount Weekend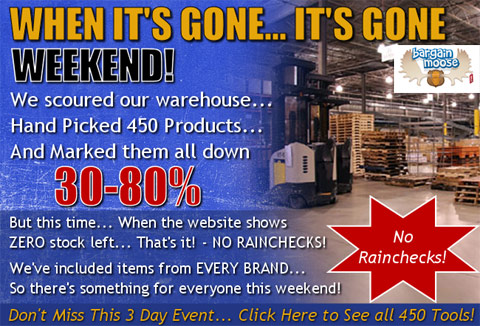 For 3 days only this weekend, Boss Tools Canad is having a "when it's gone, it's gone" sale. They have hand-picked 450 specific products from their warehouse, and discounted them by between 30% and 80%.
So If you or your other half desperately need some new power tools, then it could be good to have a browse of Boss Tools online. I really don't know much about this kind of thing at all… but I have glanced at a few of the deals to see what is on offer. Some examples:
Just note that shipping costs extra from Boss Tools Canada, and depends on how much you are spending.
I am not telling my other half about this sale… as we'd only end up with another 5 sets of screwdrivers in the house. We really don't need any more screwdrivers.
(Sale ends Monday 5th April 2010)