Coleman Sundome 3 Person Tent $33.18 @ Amazon.ca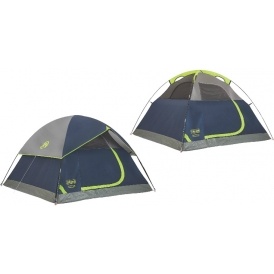 It isn't too late to go camping, or even to start shopping for gear for next year. We are off camping this weekend, and I wish we would have grabbed this deal. The Coleman Sundome 3-Person Tent is on sale at Amazon.ca for $33.18. Other Canadian retailers have this same tent for $89.99 and up.
The Coleman Sundome 3-Person Tent can sleep 3 people and fits 1 queen size airbed. It has welded floors and a design to keep water out if you happen to get caught in the rain.
I like the E-Port. It essentially allows you to run a power cord inside the tent for light, phone chargers and what not. Camping can be convenient, too!
Spend $35 to get free shipping on your order at Amazon Canada.