Shoppers Optimum Merging with PC Plus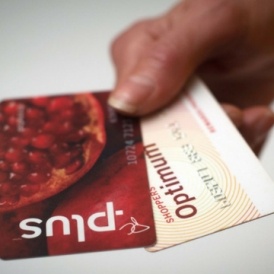 Big changes are coming to Shoppers Optimum and PC Plus points! On Wednesday, Loblaws announced that they are merging the Shoppers Optimum and PC Plus loyalty programs.
The new program, called PC Optimum, will come into effect on Feb. 1, 2018 and will convert Shoppers Optimum and PC Plus points into one total value.
Shoppers Drug Mart and President's Choice announced the move on Twitter, and an email was also sent out to Shoppers Optimum members explaining the changes. Didn't see one of those? We've got you covered with a breakdown of how this is all going to work.

Essentially, this means you'll carry around one points card and use one app (instead of ones for two separate programs).

Nothing changes until Feb. 1, 2018 (and May 2, 2018 in Quebec), so keep collecting and spending your points as usual until then! I'm saving up for a major Beauty Boutique makeup shopping spree, and I'm definitely planning to reach (and spend) 95,000 points before things switch over!
When the big day comes, anyone who is a member of either program will be moved over to PC Optimum and have their points transferred over at full value (which means you won't lose anything in the move).
The big change I'm excited about? You'll now receive 50% more points at Shoppers Drug Mart! Instead of earning 10 points for almost every dollar spent, you'll now get 15 – which means they'll add up a lot quicker!
Once the move happens, you'll be able to use PC Optimum points at all these places:
Still not sure how this is all going to work? Check out the PC Optimum Frequently Asked Questions.