If you have a young one gnawing on Arrowroot Biscuits by Mr. Christie's right now - then you will want to know about this recall. Just yesterday, Mr. Christie's Arrowroot Biscuits were set to be recalled due to an "off-taste" that has caused some illnesses. Consumers should not proceed to eat the included cookies, but refund them for unaffected ones or your money back instead.
There have been sicknesses reported due to this recall, and they are still unsure what has caused the "off-taste", but it is better to be safe than sorry of course. If you have a recalled product in your home, just bring it into the store you purchased it from and get an exchange or refund.
Here are the Arrowroot Biscuits included in this recall: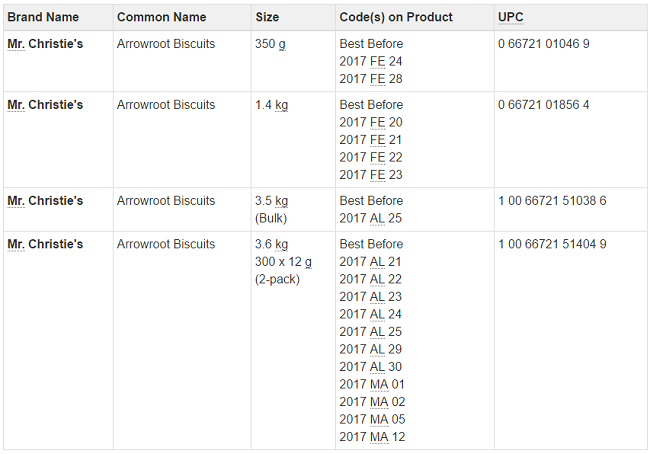 This recall was actually triggered by the company, but the CFIA is conducting a food safety investigation which may lead to other products being recalled.