Is your child about to snack on some iögo Yogurt? You may want to stop them and make sure that your iögo Yogurt isn't included in this recall! Just yesterday, iögo Yogurt has been recalled with a Class 2 hazard classification throughout Canada.
Ultima Foods has recalled their iögo Yogurt products from the marketplace because there could potentially be pieces of plastic inside! Consumers should stop consuming the products involved and either return them for an exchange or throw them out.
Here are the products involved in this recall: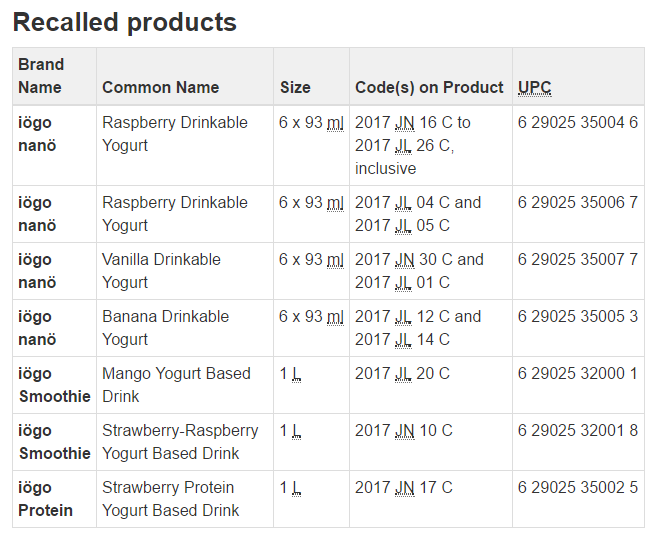 Do you know anyone that usually has this product in their home? Let them know about the recall!