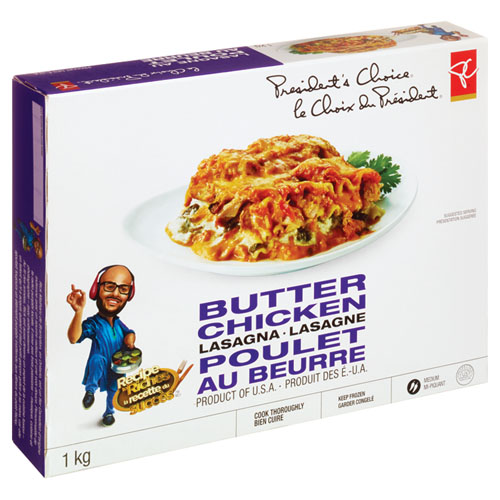 I love Lasagna, but I will be a little more wary about what brands I purchase now I guess. President's Choice has recalled their Butter Chicken Lasagna from the marketplace for a major reason - bone fragments are being found in the delicious dish. Consumers should not consume this product, but instead return it to the store it was purchased from as soon as possible.
The President's Choice Butter Chicken Lasagna that has been recalled has best before dates that read:
2015 OC 26
2015 DE 25
2016 MR 11
2016 MA 20
So if you have shopped at a Loblaw Companies grocery store and purchased the PC Butter Chicken Lasagna, be sure to check if yours is part of the recall or not. If you do have one of the recalled Lasagnas, pack it up and bring it with you to the store you purchased it from. They should immediately refund you or replace it with a new Lasagna if you so choose, although after hearing this I am not sure I would want to have another Lasagna so soon.
Bone fragments in food might not sound like such a big deal, but they really can be. If you have young children it could be a choking hazard, and it could even cause you to chip or break your teeth if you bite into it unknowingly. That is how I chipped my tooth years ago, I bit into an egg roll that had bone fragments. That was one expensive meal after all the dental bills accrued, and I wouldn't wish that on anyone. So far there have been no reported injuries or illnesses associated with the consumption of this product.
At least this recall was voluntarily done by the company and not forced, that shows that they care about their consumers. The Canadian Food Inspection Agency will be conducting a food safety investigation because of it, which could lead to even more recalled products by this brand. If there are other high-risk products recalled then the CFIA will notify the public with their Food Recall Warnings, and I will post them here of course.