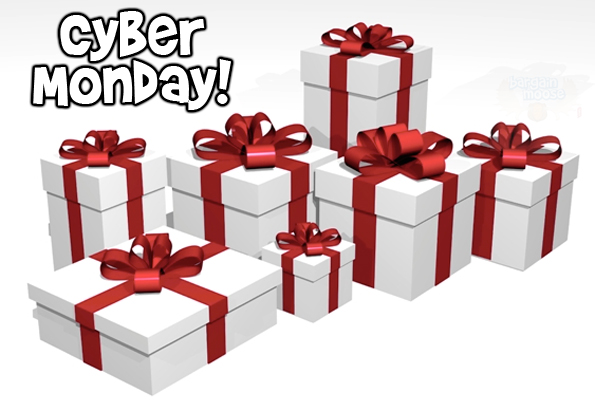 Here on Bargainmoose, we've been banging on about Black Friday for the last week or more, and I hope some of you have scored some bargains in the shopping event this weekend. But Cyber Monday is coming tomorrow ON TODAY – an even bigger shopping day (for the online shoppers anyway)! For your interest, on Bargainmoose last year, we were busier on site on Cyber Monday than on Black Friday. It seems more Moosers were hunting for bargains and trying to sort out their Christmas gift shopping before too much of December had crept past.
As you know, we're hunting down all the best deals for you, and they're being aggregated here on our Cyber Monday dashboard. Check that page often as we'll be adding all the new sales and updating the info as soon as we have it.
P.S. For the many thousands of you who are subscribed to our fabulous Bargainmoose daily email updates, please read this post. If you rely on reading the daily emails in the mornings rather than reading the info directly on the Bargainmoose blog, you might miss out on some of the short-lived offers.
Happy Cyber Monday!