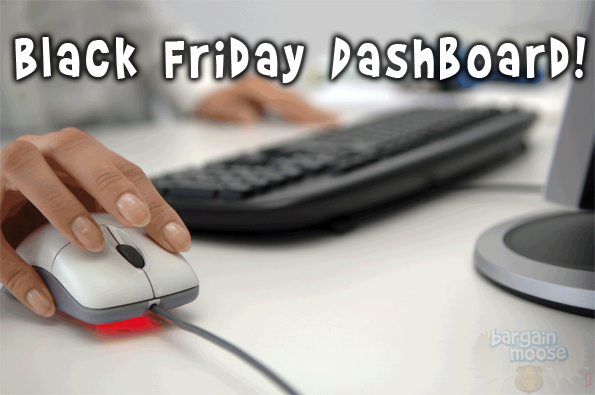 There will be a ton of deals happening TODAY only, so don't miss out on them! Make sure you come to the Bargainmoose site throughout the day and see all the best bargains as and when they happen. I am doing this very short blog post to remind you not to rely on the Bargainmoose daily email updates today - most deals published on site today won't get to your email inbox until the morning, by which time, many may have expired. Stop by here throughout the day.
Happy Christmas Shopping!
P.S. Our Black Friday sales dashboard got a little mention on CTV news (1 minute in)- how cool is that!!