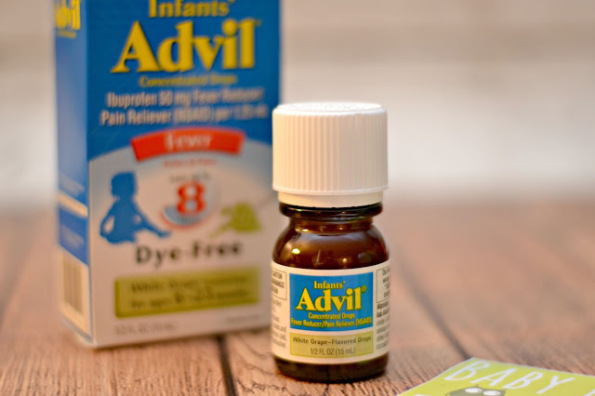 If you have been using Advil on your infants or children, STOP! This product has been recalled due to a major health risk. Yesterday Pfizer Consumer Healthcare announced that they would be recalling 124 lots of Advil Liquid medications for both infants and children. This voluntary recall has to be the scariest one I have seen so far. So why are they being recalled? Their are inconsistencies in the dosages! YIKES!
So basically it has been found that "clumps" of the Ibuprofen are forming in the bottle. These clumps are causing inconsistencies in the doses for your little one. They can get a higher or lower dose than you meant to give, and that can definitely be dangerous - and even life threatening.
With a dose that is too low, your child won't be getting the help that they need to reduce their fever. That can lead to other health issues like convulsions in rare cases. Higher doses can cuase ringing in the ears, decreased breathing rates, dizziness, drowsiness and vomiting. The label does say to "shake well" before use, so it will be very rare that any of this happens if you have shaken the product.
Health Canada urges parents to stop using the products and check if they are included in this recall. You can return them to any pharmacy. If you have given your child a product included in this recall, please contact your physician immediately.
You can see the list of included products on the Healthy Canadians Government website, but here is a quick list of the products that have been recalled:
Advil Pediatric Drops
Children's Advil Cold
Children's Advil Fever from Colds or Fluu
Children's Advil
Advil Pediatric Drops Fever from Colds or Flu
Moosers, do you know anyone that has been using this product?!