Time to announce the winner of last week's Halloween contest! After days of deliberation and incredible indecisiveness, I've decided that this is the winning entry:
Cannibal Pumpkin!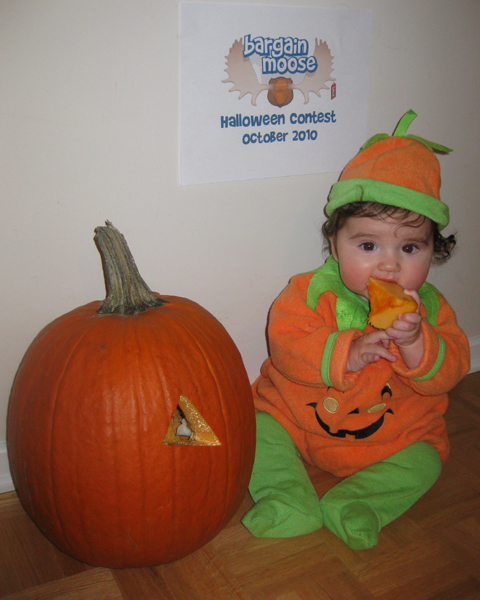 How cute is that!?

Many thanks to Bargainmoosers Louise and Andrzej from Ottawa for sending in this picture. They've won an Amazon Kindle for their trouble!
You can view all the contest entries on the Bargainmoose flickr pages, on this Halloween set. I'd like to give out some honourable mentions to a few moosers:
Thanks to everyone who took the time to enter this contest.
And if you're in the mood to try and win more goodies, we're giving away some holiday gift packs from lovablelabels.ca here.