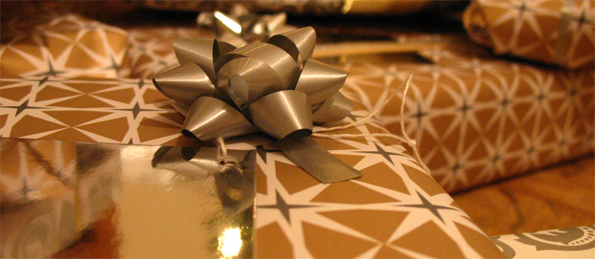 Here on Bargainmoose, we're all too aware that it's our busiest time of the year - Christmas! It's not only the busiest time, but it's great fun for all of us, as most of the Bargainmoose writers have young families at home. I've just put up the Christmas decorations, much to the enjoyment of my 2 and a half year old girl - she's so excited!
We know that everyone may be feeling the financial pinch, and you may not have the ability to spend as much as you have in previous years. That's why we've been watching out for specific hot product deals that would make good Christmas gifts, without breaking the proverbial bank. We'll be tagging them all with Christmas, and you can see them here:
We'll fill that up with stocking stuffers, little gifts, pressie ideas - all of which we will have price compared and made sure that the prices are good. There may be any sorts of items, from quirky hats to interesting watches, all from reputable Canadian retailers. We'll mostly be sharing online deals, so you can easily make your purchase online and await the pressie to come to your front door.
Each year, I do most of my Christmas shopping online as I personally detest the crowded stores during the Christmas holidays. I am also well-known in my family for being "the best present giver ever," as I always try to find Christmas gifts that are a little bit out of the ordinary, be it a box of retro candies or a personalised facecloth with the family faces on it!
P.S. If you've spotted a hot bargain yourself, why not pop it up on the forums? Let all the moosers know about the deal. :)
(Thanks to Alice Harold)