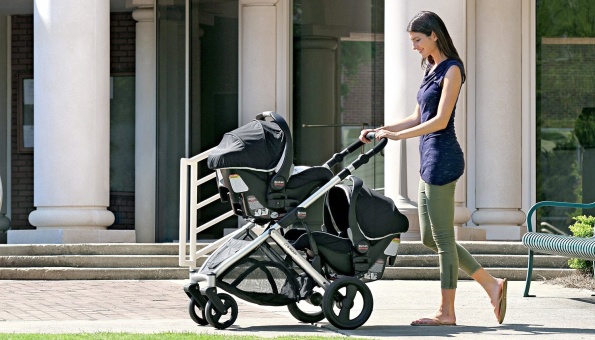 I have been noticing more and more strollers with the foam bar across the front - but why? Just last July UPPAbaby had recalled certain strollers due to choking hazards with the foam, and now Britax has the same recall. Health Canada and Transport Canada have set forth a recall on select strollers and car seats made by Britax Child Safety Inc. The recall happened because there are safety concerns with the foam bar or foam handle.
So what products were recalled exactly? The B-Safe 35 and B-Safe 35/B-Agile Travel Systems that were manufactured between October 1st 2014 and July 1st 2015 as well as the B-Ready Strollers and the B-Ready Top Seat Accessory manufactured between April 2010 and December 31st 2012 are also part of the recall. It is said that there have been cracks developing in the foam on these handle bars, which is causing young children to put the foam in their mouth and potentially choke.
So far no injuries have been reported in Canada that are related to these recalled products, but it is in your best interest to get that bar changed out. To take action with this recall, follow the link above and see if the items you own are part of this issue. If they are, the contact information and instructions are listed with each product.
Moosers, what do you think of the foam bar on most strollers nowadays?