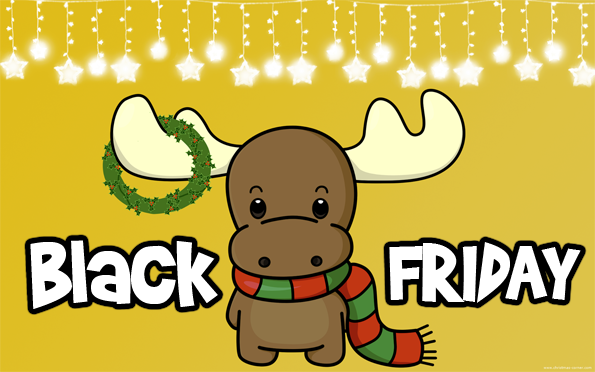 Unless you've been living under a stone for the last week or two, you'll probably be well-aware that it's Black Friday tomorrow – that's Friday the 27th November 2015!! I wanted to do a quick post to help you Moosers and make sure that you get the best deals.
Firstly, for those of you who subscribe to the daily Bargainmoose email – please do not rely on that to get the best bargains. The email goes out once every 24 hours so there's a chance you're going to miss out on the hottest bargains which only last a short amount of time. Come along to the Bargainmoose site and check it often! We will be live blogging the hottest deals for you.
Secondly, we're covering the hottest stores on our Black Fridaydashboard here, so make sure you keep an eye on that.
Since we first started writing about Black Friday deals here on Bargainmoose back in 2008 (this was my first Black Friday post), we've seen the deals explode year-on-year, with superb discounts and bargains on the increase. It's getting busier every year and it's also moving a little earlier each year too. Most of the major retailers seem to have already started their Black Friday sales on the 25th or 26th, with only a small handful actually holding off until the big day – tomorrow.
So in conclusion, stop by Bargainmoose as often as you can to get the best deals while they are hot!!
P.S. Is there any store or brand in particular that you are looking to buy a deal at on Black Friday? Comment below!!