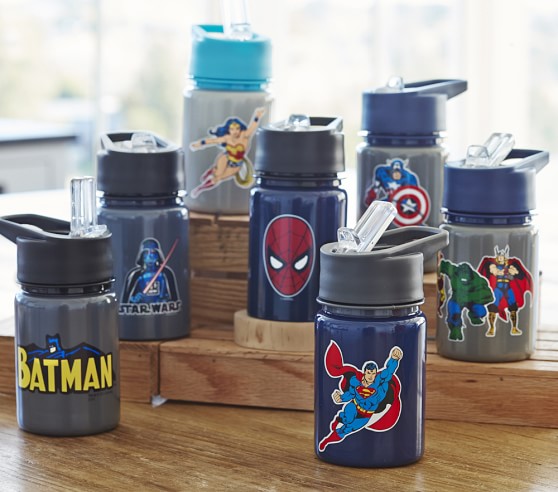 Do you shop at Pottery Barn Kids? If you have purchased the Darth Vaders or Avengers Water Bottle from Pottery Barn then you will want to know about this recall for sure. Lead poisoning is super risky, and that is why we have such high standards on how much lead is in products that are released and sold. Unfortunately these water bottles exceed the amount of lead allowed, and they must be recalled.
With all the Star Wars hype about the new movie coming out on December 18th, you may have purchased a few Darth Vader items recently. I have some bad news though. If you have purchased the Avengers or Darth Vader Water Bottles from Pottery Barn, they have been recalled. Why have they been recalled? These water bottles contain an excess amount of lead in the grey paint on the metal areas of the water bottle.
So there are legal standards when it comes to the amount of lead that is allowed in items that are to be sold. For health reasons of course, items must stay under that thin line. Unfortunately the levels of lead contained in the paint on these water bottles far exceeds what is allowed. How does something like that end up on the shelves anyway?
The recall states that consumers should immediately stop using the product and bring it into their local Pottery Barn store as soon as possible. The Canada Consumer Product Safety Act prohibits you from giving away or selling the recalled products. I am not sure what the consequences would be, but best not to find out.
So if you have purchased the Avengers or Darth Vader Water Bottles from Pottery Barn, be sure to check in and see if they are included in the recall. So far it looks like the products that have been recalled were sold throughout Canada between June 2014 and September 2015. The SKU numbers are 7607161 and 7939721. So far there have not been any reports of incidents or illnesses due to the product fault.