iTunes Canada: Albums For Only $6.99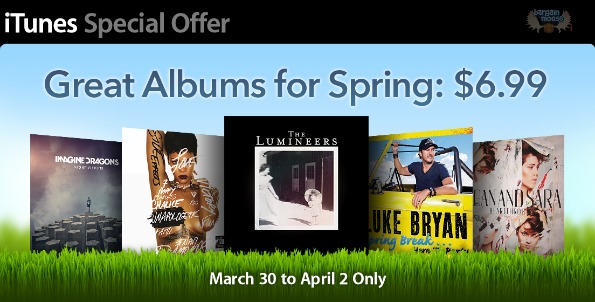 This weekend iTunes Canada has a selection of ten albums on sale for only $6.99. If you have bought songs previously from these albums, then the prices will be lower to reflect your previous purchase.
The following ten albums are only $6.99 each:
There are several self-titled albums in there. I own songs from two of these albums: Breezeblocks from An Awesome Wave and Ho Hey from The Lumineers album. Both are fantastic songs that I highly recommend. If you have any recommendations from these albums, drop me a line!
(Expiry: 2nd April 2013)