NCIX Canada: LG 42" 42PN4500 Plasma TV Set | Was $400 Now $300 (EXPIRED)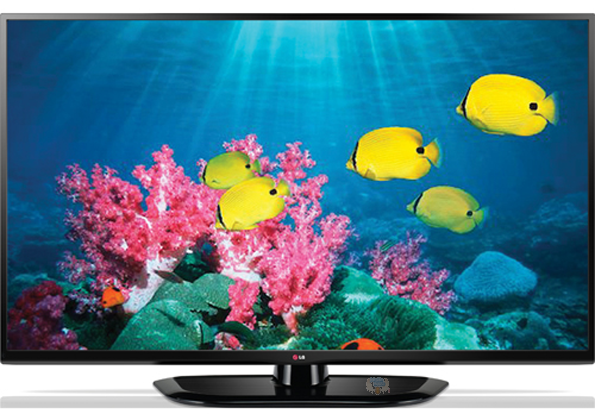 If you've been waiting for the right deal on a flat screen television set, this may be the perfect one for you. Whether you want it to be your main living room TV or a second one around your home, this LG 42" Plasma TV aims to please! For a limited time, you can get this LG 42" Plasma TV from NCIX for just $297.99! The regular price is $397.99, so you'll be saving $100 of your hard earned cash! This order also qualifies for free shipping. Even though this deal is valid until October the 1st, there aren't very many in stock, so get this TV while it's still available!
I personally have an LG LED television, and I'm very satisfied with it. Even though plasma TVs are an older technology, they still sport wonderful picture quality, and you can't go wrong with a flat screen! This LG 42" Plasma TV is 720p, and can display up to 600Hz (so it's great for watching sports and movies with plenty of action). To learn more about the features of this LG 42PN4500 42" Plasma TV, click here.
With 42 inches of viewing space, it's easy to see why this is such an enticing deal. It's big enough to allow you to set up that home theatre area that you've always wanted! Did you ever think that you could actually purchase a brand new LG plasma TV for $297.99? I know I didn't!
At Best Buy, this LG 42PN4500 42" Plasma TV currently costs $399.99, and it's $399.95 at Future Shop. I've included a brief review from a satisfied Future Shop customer:
We love our new LG Plasma TV. We got this TV just before the Olympics and we were very pleased with it's over all picture and audio quality. It definitely enhanced our Olympic experience. I would recommend this TV to anyone looking to buy a new TV, whether it be your primary TV or a second one, it is worth it. The price was also excellent, less than a 32" from other retailers.
This won't be in stock for very long, so if you're looking for a new TV, get it now before this deal vanishes! I hope you're all enjoying your day, Bargainmoosers!
(Expiry: 1st October 2014)