Bestselling eBooks from $1.99 @ Kobo.com This Weekend (EXPIRED)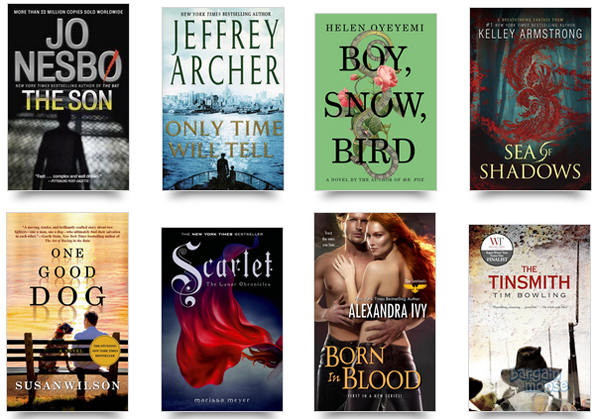 I got an email from Kobo about a special deal they've got running in select bestsellers online @ Kobo.com this weekend. They're advertising some best-selling novels for less than $5… but prices actually seem to start from as low as $1.99, which is a really great deal.
As for the eight images I show in the picture above, here's a quick breakdown of those titles:
Out of all the above titles, the one that caught my eye the most was Born in Blood… I am sure you can tell why, from the image above! But I haven't actually read any of the above… since having kids, I don't have a lot of time for books these days! Have you read any of the above? Got any recommendations?
If you don't yet have Kobo and you're not sure what systems and devices you can read these books on, here's a quick list for your interest:
Desktop |eReaders| Tablets
iOS |Android |Blackberry |Windows
I have the Kobo app on my iPad and I have quite a few books on there. Sometimes when I am travelling, I will buy a cheap book in advance, to have it in the airport for emergency reading… without having to worry about carrying a heavy book with me. And Kobo often do special deals and coupon codes on books, through which I've found good offers on some popular titles and they're stored in my app. For example, I have the Hunger Games and Fifty Shades trilogy both on the Kobo app on my iPad. They're handy books to re-read if I am stuck.
(Expiry: 3rd February 2015)